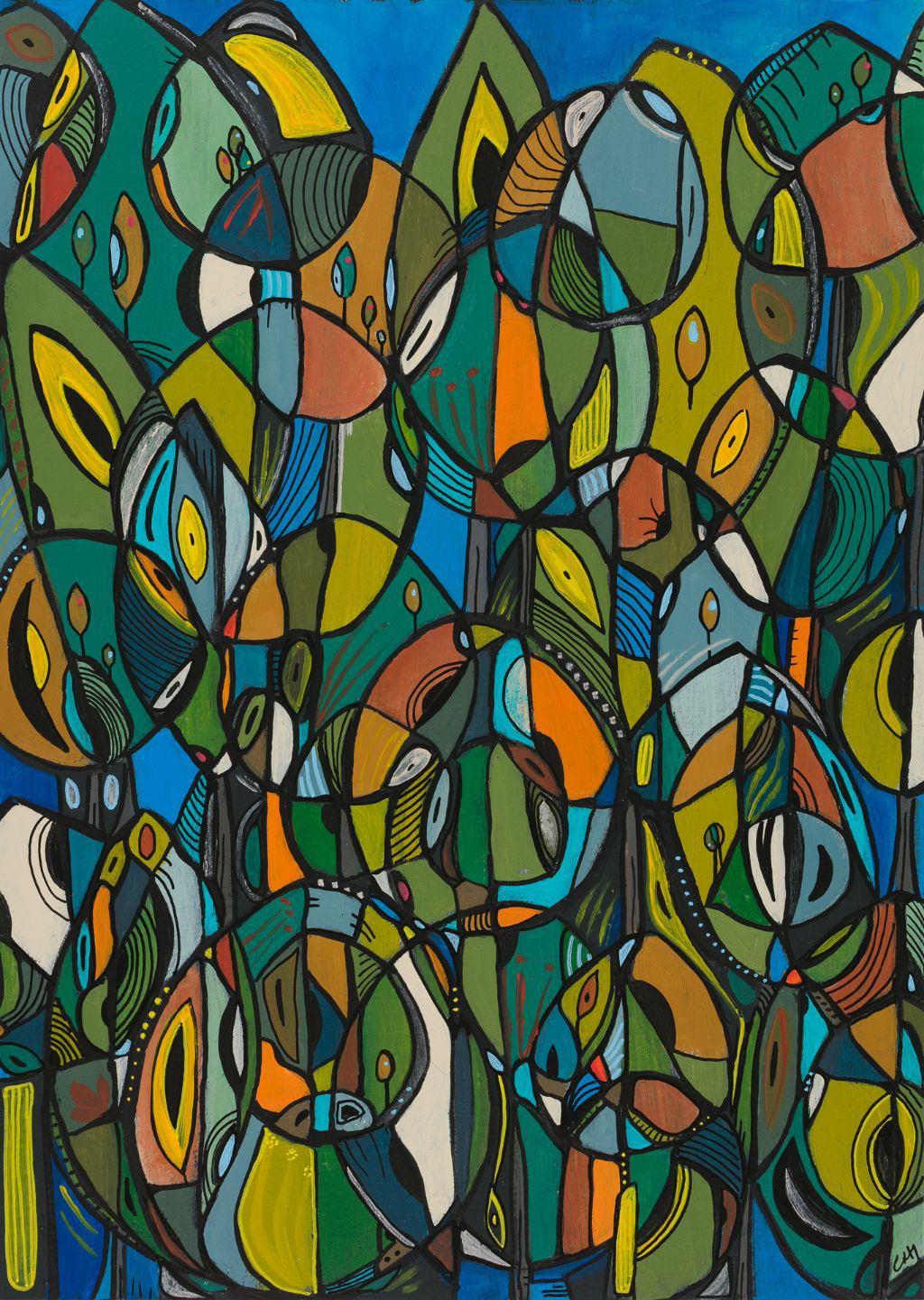 Clare Langley-Hawthorne
Acrylic
Clare creates abstract acrylic paintings that intuitively break down the natural world into organic shapes, colors, and lines. She loves to explore hidden stories and connections using whimsical, symbolic, and graphical representations. There is often a folkloric quality to her work and she likes to incorporate complimentary cool colors with a splash of warmth or a dramatic contrast.
A child of British parents, Clare was born in Canada, grew up in Australia, and moved to the United States in 1995. A former lawyer and health economist, she has lived and worked in Arizona, New York, and Northern California before settling in Colorado. Since 2004, she has been lucky enough to pursue her lifelong dream of being a published fiction writer. Her Edwardian era mystery series featuring suffragette protagonist, Ursula Marlow, reflects her passion for history as well as women's rights.
Over the past few years, painting has helped her appreciate the natural world in a different way, helping her connect with her own childhood love of painting and of the interconnections between the many places she has lived. Painting is a meditative experience for her, satisfying a different creative yearning to her writing. Unlike the planned, deliberative process involved in writing a novel, painting is a freeing, intuitive response to the world around her. Clare loves integrating unexpected details within the kaleidoscope of organic shapes, allowing the viewer to be drawn into the hidden stories deep within. Both writing and painting are now critical elements of Clare's artistic life that she looks forward to sharing with others.
Email: [email protected]
Example Work
(Click to enlarge)