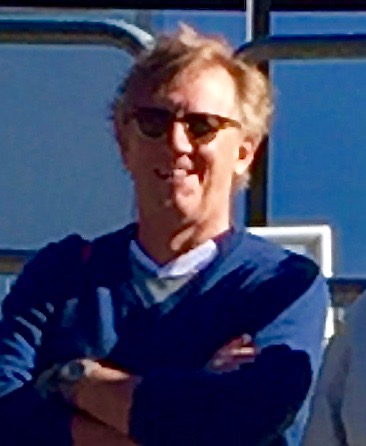 Rob Davidson
Painting
"Water, the Life Breath of All Things."
Rob Davidson, a native of Colorado, resides in Centennial, Colorado and enjoys homes in Leadville, CO and Melrose, Mt.
Rob, a cancer survivor, was motivated to paint watercolors during his treatment in 1996. After listing things he wanted to do, but never had time for, painting appeared at the top of his list. He began painting in the summer of 1998. "I picked up a brush and found Watercolors." It became his guiding passion, leading to a career change in 2014.
He was a registered architect and the former Owner of H+L Architecture located in the LODO district of Denver. In his 34-year career he oversaw the Healthcare Design studio specializing in Hospitals in the 5-state Rocky Mtn. Region.
Rob's architectural background mixed with a love of fly-fishing, skiing, and the outdoors, provide majestic backgrounds for many of his works. His Watercolor based works include:
Sports: Fishing, Skiing, golfing, and action scenes;
Architecture: Barns, houses, and Victorian architecture;
Landscapes: Colorado and Montana river and forests;
Animals & People in dynamic scenes.
His paintings on Paper and Canvas include Watercolor, Smoke, and Coffee Paintings. Rob constantly varies his compositions, always reaching for something new and fresh, often using bright pure color mixes. Accepted juried exhibits include: Artist Student League of Denver- Summer Art Market- 2011 to current, Winter Park, Breckenridge, Castle Rock, "Art by Architects," and Featured Artist at Highlands Garden Café.
Rob was accepted as a Signature Member of the Colorado Watercolor Society in 2004. He has Juried Commissions in 11 Regional hospitals and was interviewed on CBS-4 News in August 2020 shown in this link: denver.cbslocal.com/rob-davidson-architect-artist-hospitals-rare-cancer/
Websites: robdavidsonwatercolors.com
Email: [email protected]
Phone: (303) 941-7017
Facebook: facebook.com/rob.davidson.5458
Example Work
(Click to enlarge)