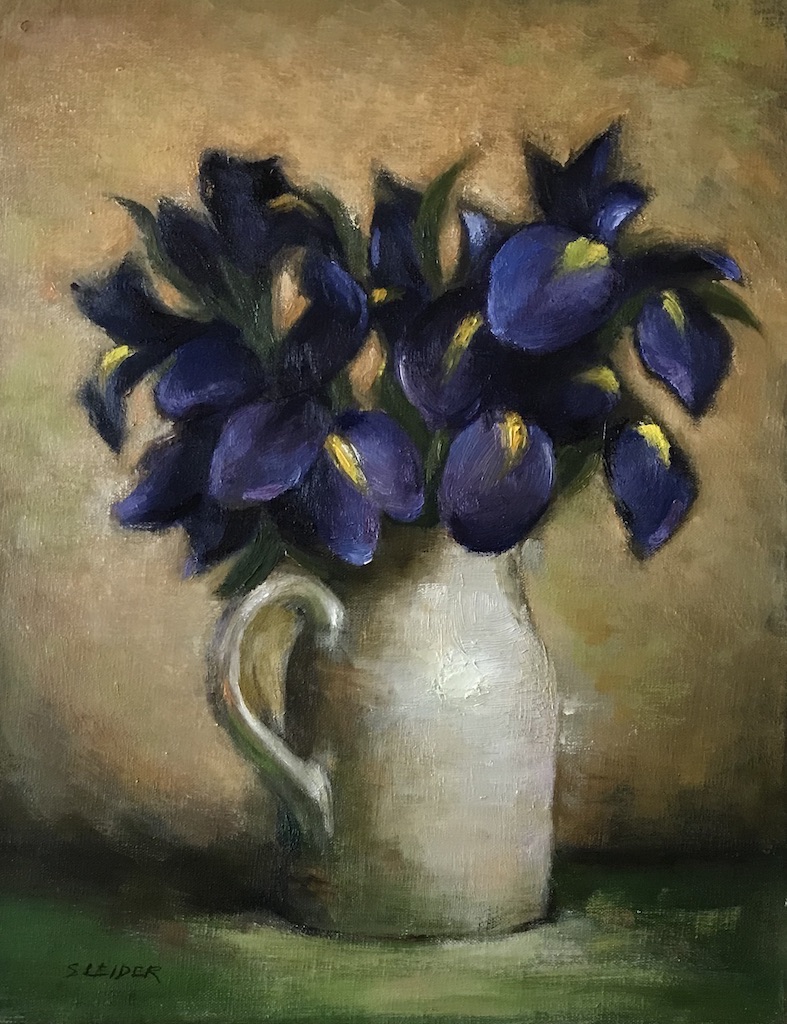 Susan Trustman Leider
Oil
Susan Trustman Leider was born in NYC and graduated from the High School of Music and Art, where she first discovered her life-long interest and love for drawing and painting.
She attended Carnegie Mellon University as a drama student, received her BFA, and went on to a successful television, stage, and film acting career.
After marrying, settling in Los Angeles, and raising her family, Susan focused seriously on her art. She enrolled in the LA Brentwood Art Center, took many workshops and classes, and concentrated on developing her skills to become a dedicated artist.
Whether her subject is a simple glass of water, a flowering bouquet on a table, or a model gazing off into the distance, Susan pays close attention to the color harmony, light, and composition to bring the piece to a unified finish.
Susan and her husband recently moved to Colorado from Los Angeles -they enjoy the scenery, lifestyle, and friendly folks they have met here.
Susan's work has appeared in national shows, is held in many private collections, and exhibited in numerous California galleries.
Websites: susanleiderart.com
Email: [email protected]
Instagram: @susanleider
Facebook: facebook.com/susan.leider.1
Example Work
(Click to enlarge)